The Compact Flash Association (CFA) has just unveiled CFExpress Gen. 4, a media card specification that is poised to take the storage world by storm with its blazing speeds and impressive capabilities, with the aim to double the current VPG400 speed ceiling.
The Need for Speed
As our digital lives become increasingly data-intensive, the demand for faster and more reliable storage solutions continues to grow. CFExpress Gen. 4, the latest offering from the Compact Flash Association, aims to address this need head-on. With unprecedented speeds and cutting-edge technology, this media card specification is set to redefine what's possible in the world of data storage.
Impressive Specs
The CFExpress Gen. 4 specification boasts an impressive set of specifications that set it apart from its predecessors and competitors:
Speed, Speed, Speed: The Gen. 4 specification promises blistering data transfer speeds of up to a staggering 16 gigabytes per second (GB/s). This is an incredible doubling of the previous Gen. 3 standard, making it ideal for tasks that require lightning-fast data access, such as high-resolution video recording and 3D rendering.
Capacity: CFExpress Gen. 4 cards will support capacities ranging from 256 gigabytes (GB) to a massive 2 terabytes (TB). This expansive storage capacity makes it suitable for professionals dealing with large media files and data-intensive applications.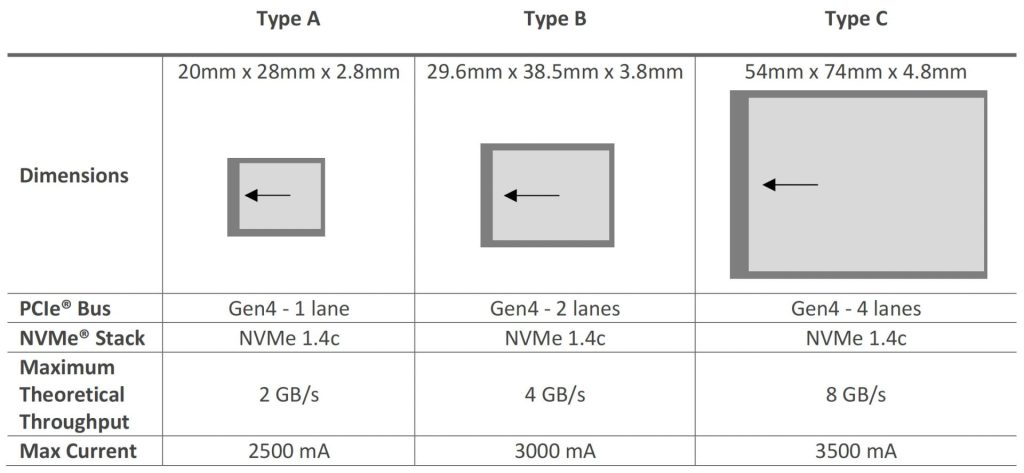 Durability: To withstand the rigors of professional use, Gen. 4 cards feature robust build quality. They are designed to operate in extreme conditions, including temperature variations, shock, and vibration, ensuring that your data remains safe in any environment.
Backward Compatibility: Despite the significant performance boost, CFExpress Gen. 4 cards will maintain backward compatibility with Gen. 3 slots, allowing users with older equipment to benefit from the increased capacity and durability of these new cards.
VPG Support and CFe 4's Impact
One notable addition to the CFExpress Gen. 4 specification is its imapct on the Video Performance Guarantee certification. VPG400 is the current speed leader for Type B cards. With CFExpress Gen. 4 aiming to double this already impressive rating, professionals in the videography industry can anticipate even smoother high-resolution video recording, with guaranteed performance that ensures not a single frame is dropped, even during the most demanding shoots.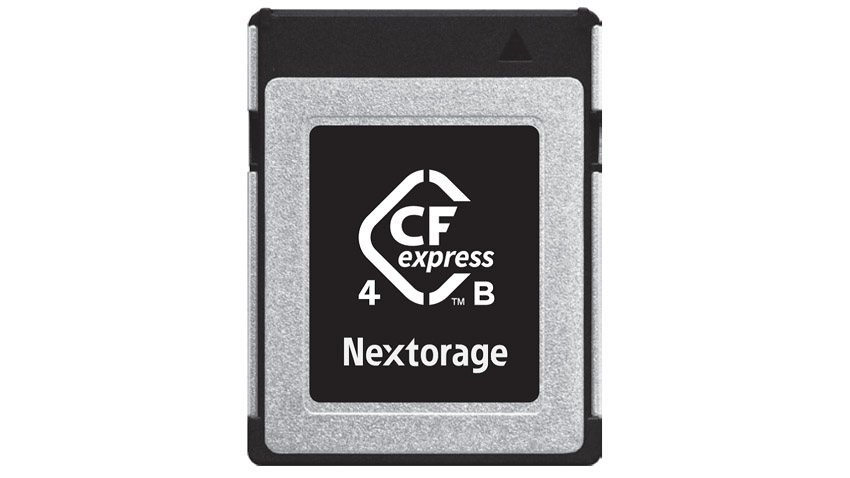 Nextorage Takes the Lead
In response to the CFExpress Gen. 4 announcement, Nextorage, a prominent player in the storage industry, has made a groundbreaking announcement of its own. Nextorage is set to be the first company to ship CFExpress Gen. 4 cards, with an expected release date in early 2024.
This move positions Nextorage at the forefront of the storage market, demonstrating their commitment to pushing the boundaries of storage technology. With their early adoption of the Gen. 4 standard, Nextorage is poised to cater to the needs of professionals and enthusiasts alike, who demand nothing but the best in terms of storage performance and reliability.
Final thoughts
The introduction of CFExpress Gen. 4 with the promise to double VPG400 support will have far-reaching implications for content creators. Videographers will benefit from its rapid data transfer speeds and the assurance of even higher video recording quality, allowing for uninterrupted 8K video recording and accelerated post-production workflows. Photographers can shoot high-resolution images at burst rates that were once unimaginable.
Therefore, the announcement of the CFExpress Gen. 4 media card specification by the Compact Flash Association marks a significant milestone in the world of data storage. With its mind-boggling speed, impressive capacity, durability, and the promise to double VPG400 support, it is bound to redefine what's possible in the realm of data storage.