Blackmagic Design, renowned for its high-end cinema cameras, has just unveiled the Blackmagic Camera app, providung a viable alternative to subscription based professional-grade filmmaking tools on the iPhone. This development not only elevates the potential of iPhone videography but also presents a compelling alternative to FiLMiC Pro, which recently transitioned to a subscription-based model.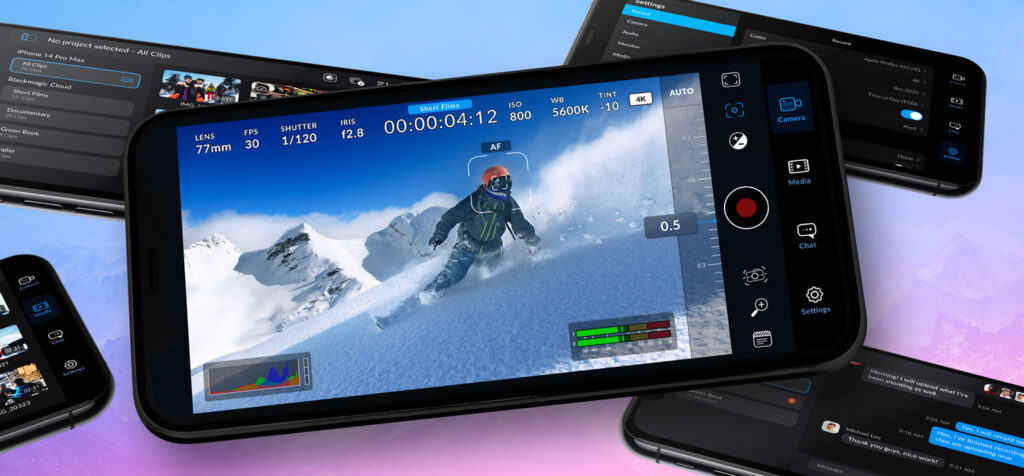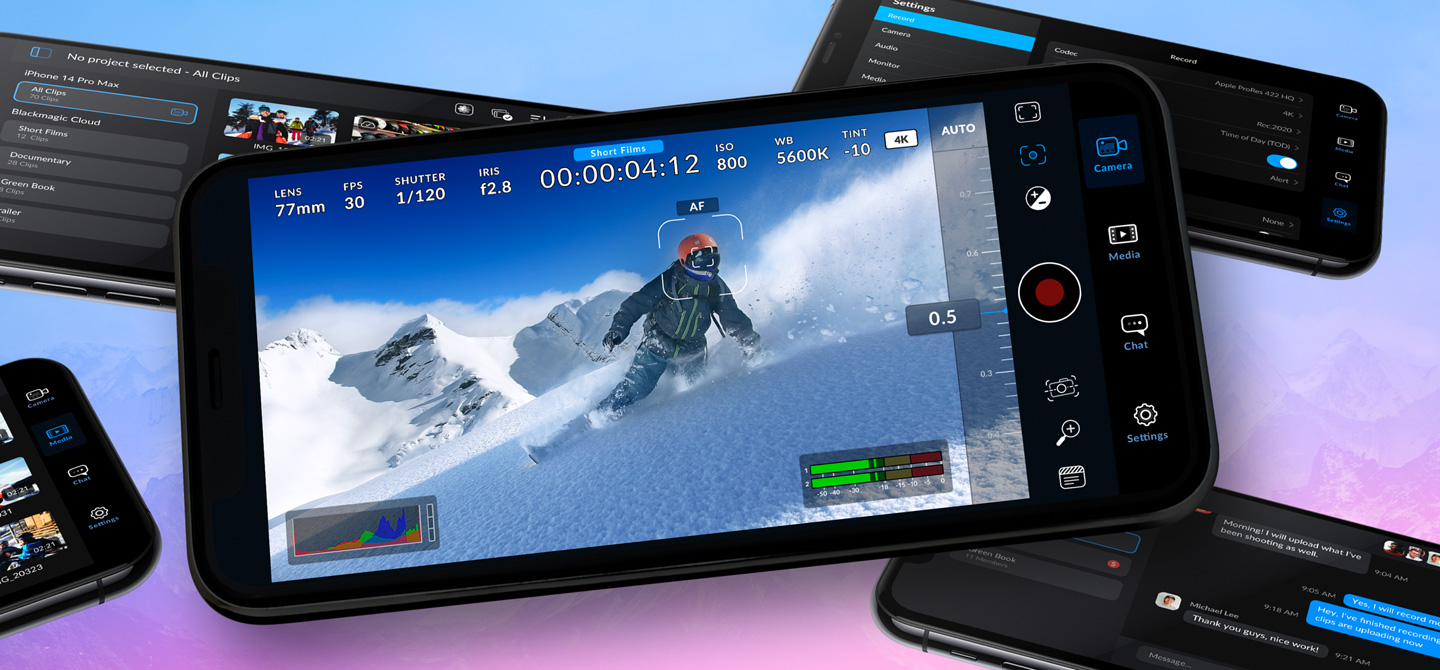 The Blackmagic Camera app is set to redefine iPhone filmmaking with an array of features that make it a serious contender for the title of the best iPhone camera app. Some of its standout features include frame rate control, shutter angle adjustment, white balance customization, ISO settings, and focus assist. It also supports recording in Apple ProRes, HEVC, and H.264 codecs, ensuring high-quality video capture.
(About 55 minutes in)
One of the most notable aspects of the Blackmagic Camera app is its seamless integration with Blackmagic Cloud. This allows users to not only record but also share media with others worldwide. Grant Petty, CEO of Blackmagic Design, expressed the app's revolutionary potential, saying, "Blackmagic Camera is a truly revolutionary workflow for creating feature film quality content using an iPhone. Now they can get their footage to the newsroom or post-production studio in minutes!"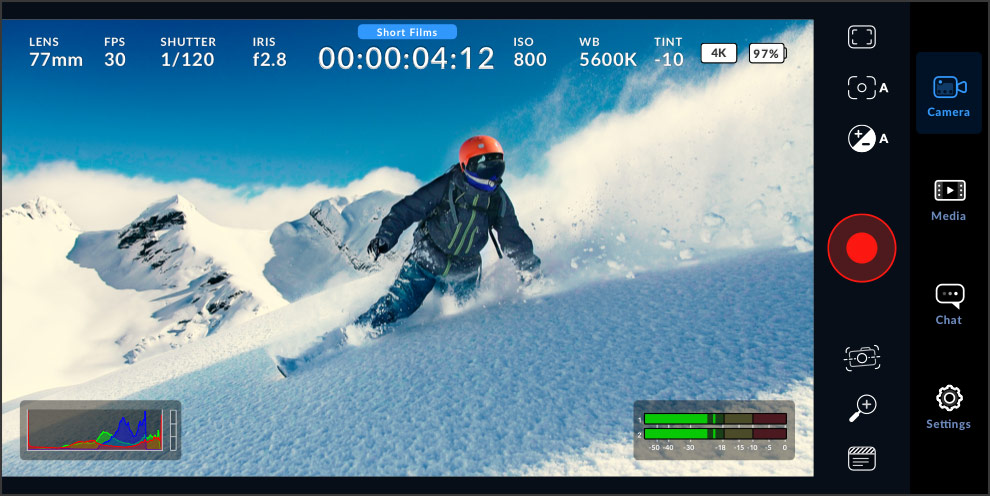 Key Features of Blackmagic Camera:
– **Aspect Ratios**: Shoot in 16:9 or vertical aspect ratios, providing flexibility for various content formats.
– **Stealth Mode**: Shoot in 16:9 while holding the phone vertically with this unique stealth mode.
– **Codec Support**: Capture footage in Apple ProRes, HEVC, and H.264, with automatic proxy generation for efficient editing.
– **Camera Controls**: Take command of frame rate, shutter speed, exposure, white balance, tint, and color space, ensuring precise control over your shots.
– **Monitoring Tools**: Utilize focus assist, zebra, frame guides, histogram, and 3D LUT monitoring to refine your compositions.
– **Timecode Recording**: Record time of day or run time timecode for precise synchronization.
– **Audio Recording**: Choose between PCM, IEEE Float, or AAC audio recording with support for 44.1 or 48 kHz sample rates. VU or PPM audio meters provide audio level monitoring.
– **Media Management**: Access a thumbnail view of all recorded clips in the media tab, simplifying clip selection.
– **Integration with Blackmagic Cloud and DaVinci Resolve**: Seamlessly record to your iPhone, select recorded clips to share via Blackmagic Cloud, or sync automatically for efficient post-production.
**Comparison to FiLMiC Pro**
FiLMiC Pro, once a go-to choice for iPhone filmmakers, recently adopted a subscription-based model, which has raised concerns among its user base. Many content creators have been seeking alternatives that don't burden their wallets with recurring subscription fees.
Blackmagic Camera is not just an alternative; it could be a FiLMiC Pro killer. Offering many of the same professional tools, including manual controls and high-quality recording, it does so for free. Moreover, Blackmagic Camera is lauded for its user-friendly interface, making it accessible to a broader audience.
The question arises: Could Blackmagic Camera dethrone FiLMiC Pro? While FiLMiC Pro still retains its popularity and loyal following, the free and user-friendly alternative presented by Blackmagic Camera is poised to make a significant impact. The app's impressive feature set and the absence of subscription fees are compelling factors that could sway content creators in its direction.
Only time will tell whether Blackmagic Camera will emerge as the ultimate FiLMiC Pro killer. For now, the competition is heating up, and content creators have a powerful new tool at their disposal in the form of the Blackmagic Camera app.
**Download Blackmagic Camera on the App Store** (iOS only)