Adobe has released its latest update to Premiere Pro, promising a series of enhancements that will make video editing more efficient and introduce a groundbreaking text-based editing feature.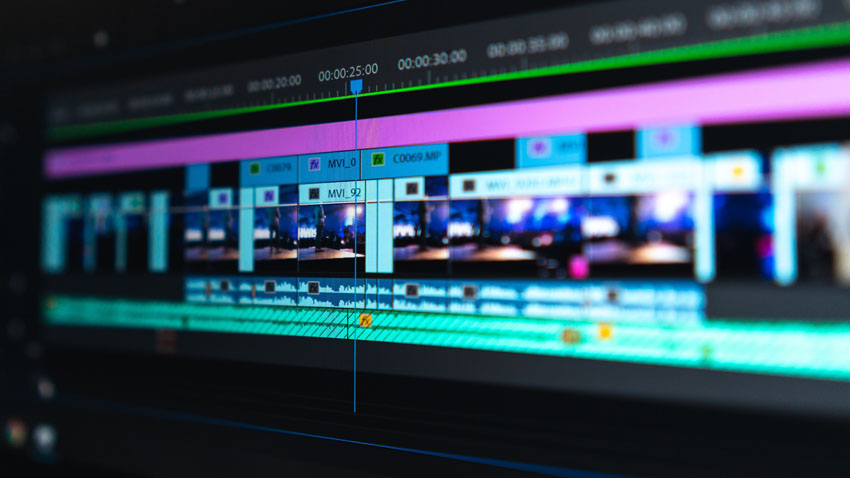 Speedier Editing
The update includes a new high-performance timeline drawing feature that significantly accelerates the editing process. This enhancement results in "buttery smooth editing and trimming," making the editing timeline more responsive than ever before. Editors can expect faster and more fluid video editing, reducing frustration and saving valuable time.
Another significant addition is the "Save Projects as Templates" feature, which streamlines project organization. This feature enables editors to initiate new projects with bins and sequences already meticulously organized. These templates can be applied to ensure consistent branding, color styles, and asset management across multiple projects, simplifying post-production workflows and enhancing consistency from one project to the next.
Text-Based Editing
One of the most exciting features of this update is the introduction of text-based editing. This game-changing feature includes a batch deletion function, allowing editors to select and delete multiple instances of text with a single click. Deleting text also trims the corresponding section of the video file, offering greater control within the transcript view.
In the audio realm, a multi-channel audio feature enables users to re-transcribe audio files using a specific channel or a mix of multiple channels, providing more flexibility and precision in the editing process.
Other Notable Features
Other notable features in the October 2023 update include:
HEVC Hardware Acceleration: Premiere Pro now offers hardware decoding and encoding support for H.265 HEVC files through Intel Discrete Graphics cards using Intel Arc. This enhancement not only accelerates performance but also broadens compatibility.
Audio Auto-Tagging: A powerful tool that automatically identifies and tags audio files as dialogue, music, SFX, or ambient sound. These tags can be adjusted via the Essential Sound Panel, making it easier than ever to manipulate audio within your project.
More Colorful Grading: Adobe has streamlined color settings and improved tone mapping in this update, making color grading more straightforward.
The Lumetri Color pane now consolidates color settings into a single tab, simplifying the process of making changes and viewing results.
Managed Effects Plugins: Premiere Pro now simplifies the management of third-party effects plugins through the Video Effects Manager, consolidating all plugins into one menu tab for easy access and organization.
Recover and Keep Moving: In the event of a Premiere Pro crash, users can rest easy knowing they won't lose their work or have to redo settings. The
Recovery mode automatically appears upon reopening the application, providing access to projects lost during the crash.
The update also includes features such as retaining custom destinations for sharing and editing in Export mode, Secure Reliable Transport (SRT) for streaming video via UDP to various viewing clients, and integration with Facebook, TikTok, and YouTube publishing features.
Conclusion
The October 2023 update of Premiere Pro is now available to Creative Cloud users. With these improvements and innovative features, Adobe continues to push the boundaries of video editing software, providing an enhanced and more efficient editing experience for professionals and enthusiasts alike. Whether you're a seasoned editor or just starting your video production journey, this update promises to elevate your creative capabilities and streamline your workflow.