At the much-anticipated "Scary Fast" Mac Event held today, Apple, led by Tim Cook and team, revealed its latest lineup of M3 Macs for the fall of 2023. These new Macs come in various configurations, including the M3, M3 Pro, and M3 Max Apple Silicon Processors. These MacPro laptops and iMacs are built on Apple's cutting-edge 3nm Apple Silicon process, promising enhanced performance, heightened reliability, and reduced energy consumption.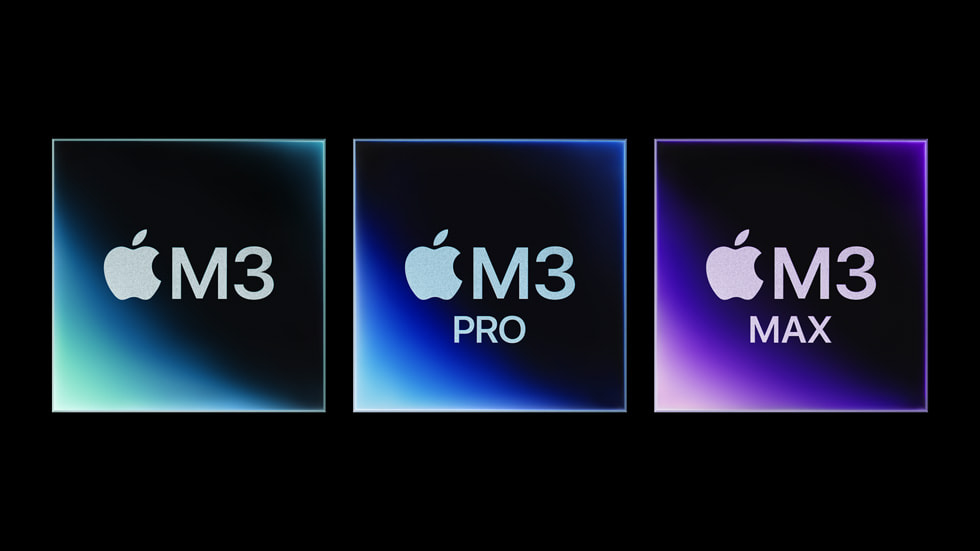 The M3 Processor
The M3 processor, now in its third generation since Apple's transition from the Intel platform, is crafted using Apple's advanced 3nm manufacturing process. This marks a substantial leap in performance and efficiency compared to the previous 5nm process, enabling M3-equipped Macs to handle more tasks simultaneously while consuming less power. The chip is also designed to provide robust support for complex applications like artificial intelligence, machine learning, and ray tracing graphics capabilities.
Apple claims that the M3 chip is up to 35% more power-efficient than the previous M2/5nm chip. The 3nm chips boast higher transistor density, packing over 2 million transistors into an area the width of a human hair. This translates to a more than 50% performance boost over previous Apple Silicon models while using only half the power.
These unified chips also bring a revamped Apple graphics processor, which employs dynamic caching to allocate precisely the resources needed to complete a task. This innovation results in over 2.5 times faster graphics rendering, featuring ray tracing, compared to the original M1 chip.
And the evolution doesn't end there; rumors suggest a 2nm process in development for 2025.
The new M3 Macs break down as follows: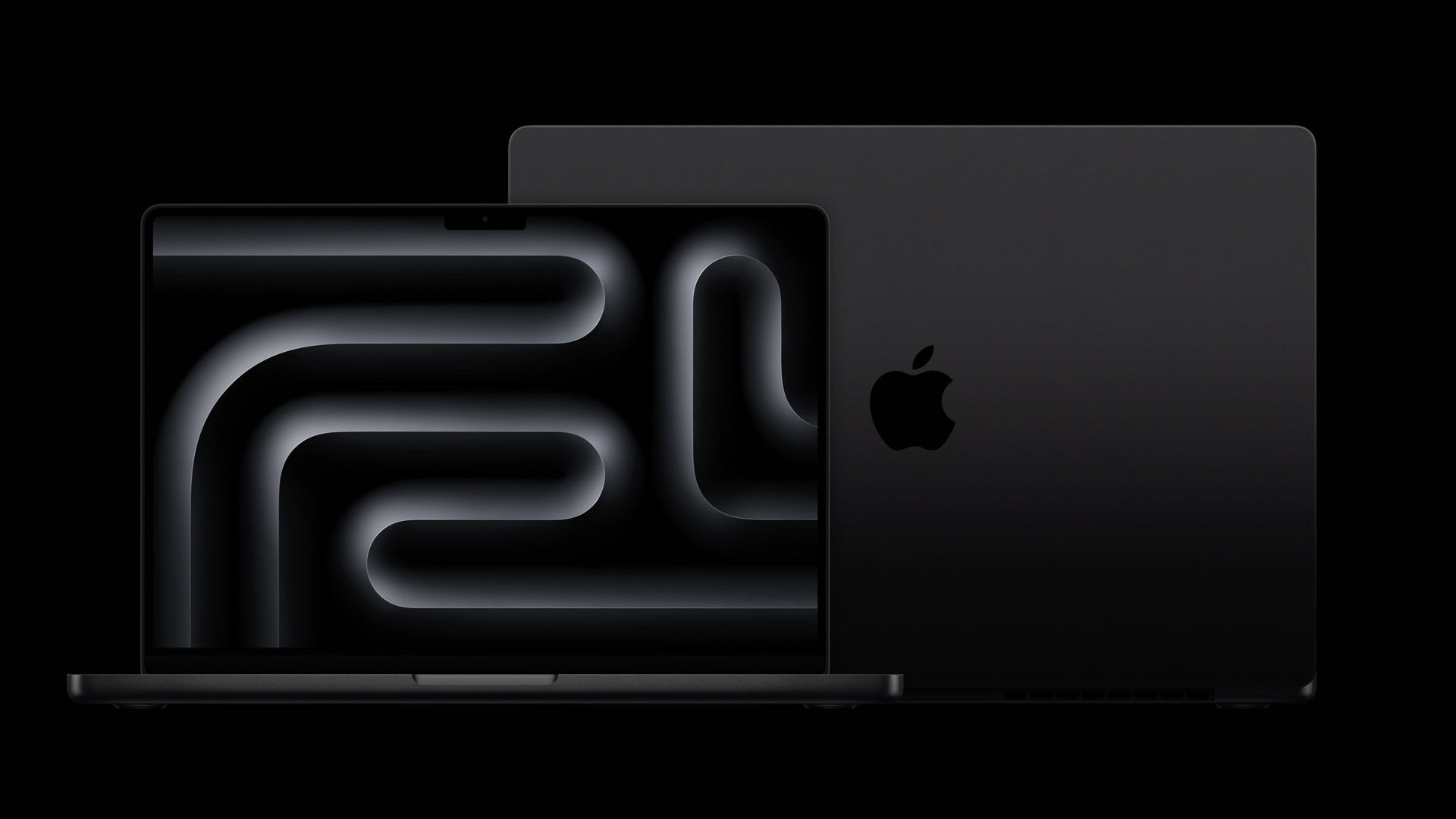 14 inch MacBook Pro M3
The M3 processor finds its home in the 14-inch MacBook Pro.  The standard 14-inch MacBook Pro features the 8-core M3 processor and a 10-core GPU, delivering a 40% boost in performance compared to its M2 predecessor.
14 and 16-inch MacBook Pro M3 Pro
The M3 MacBook M3 Pro chip, on the other hand, powers both the 14-inch and 16-inch MacBook Pro models.  Equipped with a 12-core CPU and 18-core GPU, the 14 and 16-inch MacBook Pros driven by the M3 Pro cater to professionals like software developers, industrial designers, and biomedical researchers.
16 Inch MacBook Pro M3 Max
The 16 inch M3 Max MacBook Pro, boasting a 16-core CPU, 40-core GPU, and support for 128 GB Unified RAM, pushes the envelope by being 80% faster than the M1 Max. This powerhouse is a dream for design work and content creation, empowering 3D animators and video editors to handle multiple 8K streams seamlessly. Additionally, the 16-inch MacBook Pro supports driving two LCD monitors via Thunderbolt 4. The 16-inch MacBook Pro M3 Max offers a level of performance that enables handling multiple 8K video streams with ease.
All M3 MacBook Pros offer up to 22 hours of battery life, a liquid XDR retina display with 600 nits peak brightness, a six-speaker sound system, and a 1080p FaceTime camera. The 16-inch M3 Pro and Max MacBook Pros are also available in a striking new Space Black color, featuring a dark aluminum case crafted through a special chemical process and recycled aluminum construction.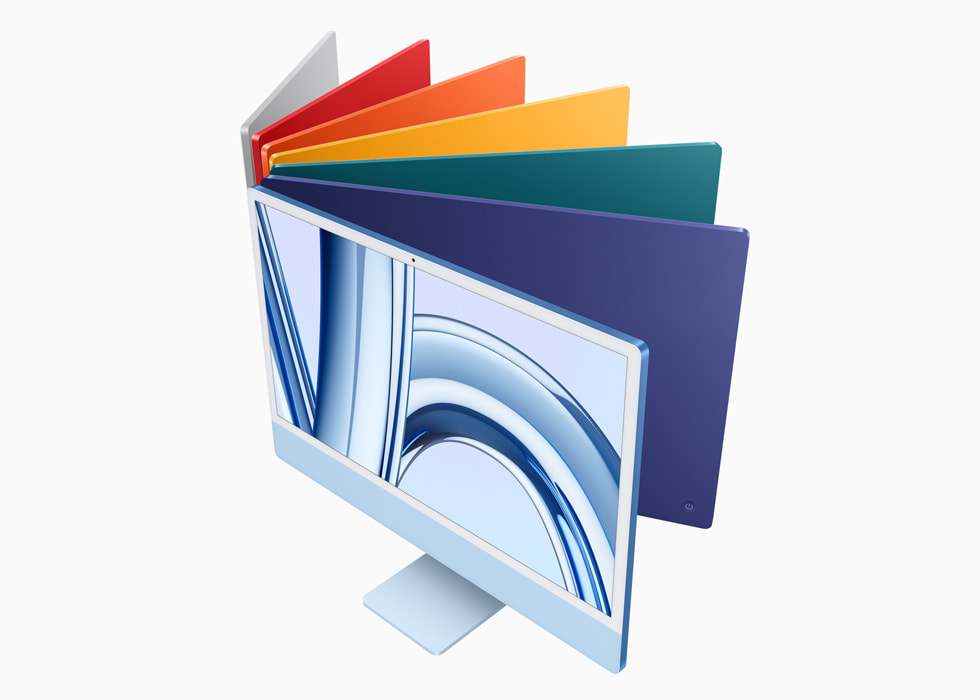 24 Inch M3 iMac
In a long-awaited move, the 24-inch iMac, now receives a significant upgrade to the M3, bypassing the M2 generation. This revamped 24-inch iMac takes a giant leap in performance while retaining its sleek, slim design and a vibrant array of color options. The M3 iMac boasts twice the speed of the current M1 iMac, enabling it to effortlessly handle multiple streams of 4K video.
The iMac M3 promises to outperform its Intel-based competitors, potentially delivering up to four times the speed, accompanied by a dazzling 4.5K Liquid Retina display. It also features a 1080p FaceTime camera, a robust six-speaker sound system, studio-quality microphones, and the convenience of Touch ID.
Pricing and Availability
The 14-inch MacBook Pro with M3 starts at $1,599 (U.S.) or $1,499 (U.S.) for education. The 14-inch MacBook Pro with M3 Pro begins at $1,999 (U.S.) or $1,849 (U.S.) for education. The 16-inch MacBook Pro starts at $2,499 (U.S.) or $2,299 (U.S.) for education, with an additional cost for the M3 Max Processor.
The new MacBook Pros will be available next week, and users can take advantage of the Apple Trade-In program to receive credit for their old Macs. For trade-in valuations, customers can visit apple.com/shop/trade-in.
The M3 iMac is priced starting at $1299 and will be available in green, yellow, orange, pink, purple, blue, and silver . It is set to ship next week.