Moment, a trailblazing name in the world of mobile content creation accessories, has just taken the wraps off its eagerly awaited third-generation T-Series lenses designed exclusively for mobile content creators. This new release is poised to elevate the mobile photography against, enabling users to capture breathtaking shots with remarkable ease and precision. But with smartphone cameras offering more focal length options, has the moment passed for third party lenses?
Sharper Shots, No Fuss
These new T-series lenses aren't about fancy tech talk; they're about giving your iPhone camera a significant boost. Imagine capturing those breathtaking landscapes, getting up close and personal with tiny wonders, or blurring backgrounds for stunning portraits—all without lugging around hefty camera gear. That's the promise Moment's new lenses bring to the table.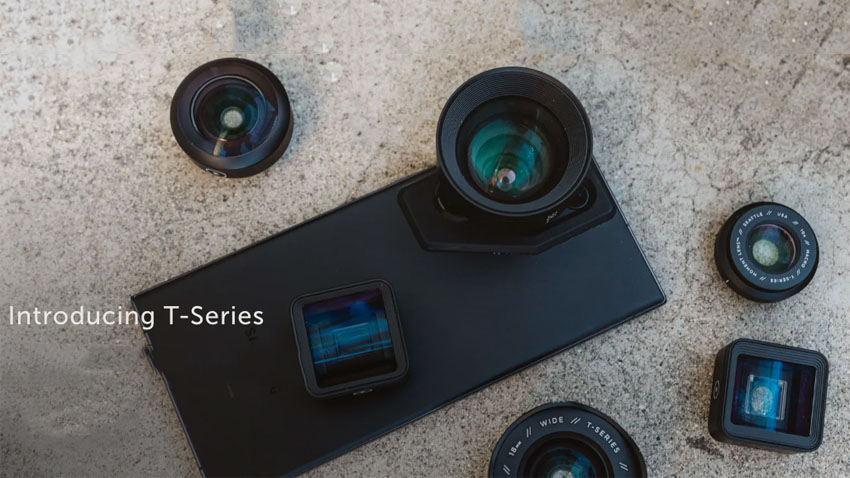 Meet the Glass
So, what's in this lineup? Moment's got eight new lenses to play with:
Anamorphic 1.33x (Gold and Blue Flare) – If you've ever wanted to create cinematic, widescreen-style videos right from your iPhone, this lens is your ticket. It adds that captivating anamorphic touch to your shots, complete with unique flare options in gold and blue.
Anamorphic 1.55x (Gold and Blue Flare) – Taking your videos up another notch, this lens offers an even wider aspect ratio, enhancing the cinematic look of your videos. And yes, it's also available in both gold and blue flare options.
Telephoto 58mm – Think of it as your new go-to for snapping distant subjects in clear detail. Whether it's a wildlife shot or capturing candid moments from afar, this lens has got you covered.
Wide 18mm – Ideal for sweeping landscapes or group photos where you want to fit everyone in. No more squeezing people into the frame or sacrificing scenery for space.
Fisheye 14mm – Get ready to embrace the fun side of photography. This lens delivers quirky, distorted images that turn everyday scenes into something whimsical and out of the ordinary.
Macro 10x – For the curious explorers among us, this one's a game-changer. Ever wanted to see the intricate patterns on a butterfly's wing or the texture of a leaf up close? With the Macro 10x, you're in for a delightful surprise.
Explore Your Inner Artist
These lenses aren't just for the pros or even an overworked youtuber. They're for anyone who wants to explore just about any kind of content creation. Capture scenes you never thought possible or experiment with new angles and techniques—all with your trusty iPhone. But one has to wonder that if rumors are true and Apple announces a new iPhone with a periscope 6x optical telephoto lens, would it even be worth it to carry additional lenses around?  Sure, they're small, but they may also soon be obsolete.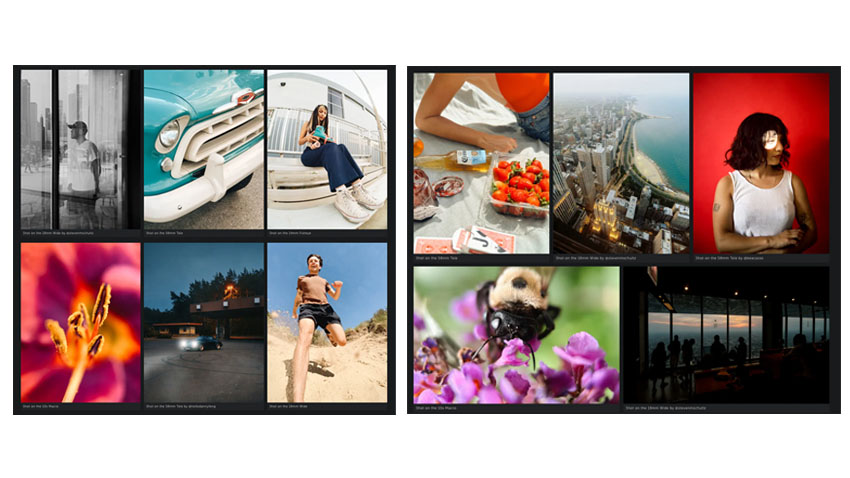 Pricing and availability
Until that time comes, the Moment 58mm lens comes in at $199.99, while the 18mm is priced at $129.99. The 14mm and 10x lenses share the same price tag of $119.99 each. Meanwhile, the anamorphic lenses are individually priced at $149.99.  To attach these lenses to your iPhone or Pixel, you'll require Moment's dedicated case, available for $49.99. But there's also a universal lens adapter for $29.99 which works too.
Check em out at ShopMoment.com.