Day one of CES2020 in Las Vegas ,offered the usual gadget excitement, including a foldable dual screen tablet, a Nintendo Switch like gaming device that has the power of an Alienware PC, and their latest G5 laptops that are always connected.
Let's face facts though. Most of the cool stuff we see at CES is largely conceptual. Most models won't even make it to market. But that doesn't make them any less cool.
And what could be cooler than a foldable, dual screen tablet? You kinda knew this would happen since the foldable mobile phones hit the scene last year. And even though these high prices mobile devices got a snag with recalls due to design flaws, next generation foldable are poised to show up soon and that means expanding into the tablet market.
LENOVO Thinkpad C1 Fold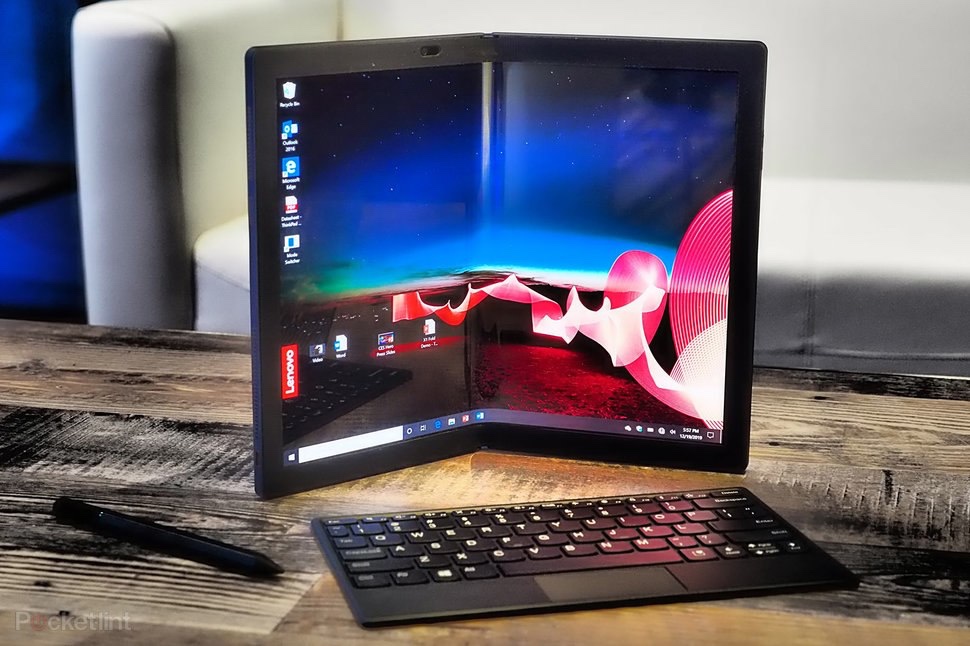 Lenovo's Thinkpad X1 Fold looks to be the bell of the ball, with its gorgeous 13.3″ foldable color display that's surrounded by a very 2015-ish bezel. The X1 folds inward to protect the screen and it snaps against itself with a magnetic seal that's sure to make ASMR fans satisfied.
By design, however, the fold isn't completely flush. Nor could it be. This isn't a piece of paper. In fact, the cavity that is made as a result is designed into the tablet to give usersa place to put the Lenovo Bluetooth mini fold keyboard. Very clever. The keyboard turns this tablet into a bonafide Thinkpad for laptop applications.
The cool thing is, that the X1 Fold offer Qi charging of the keyboard when it's nestled in the screen's bosom, making sure it's always ready to bang out a quick email or writing a letter.
Other features include a built in Kickstand to prop up the screen for laptop use, dual USB-C ports on either side, and an external monitor port.
Under the hood, the X1 Fold will have the next gen Conet Lake Core processors with hybrid technology, and will run Windows 10 Pro. Lenovo is also planning a more mobile centric Windows 10x model as well.
Price is expected to be a stunning $2500. Ouch. But considering the Samsung Galaxy Fold sold for $1200, that's not really all that surprising.
ALIENWARE UFO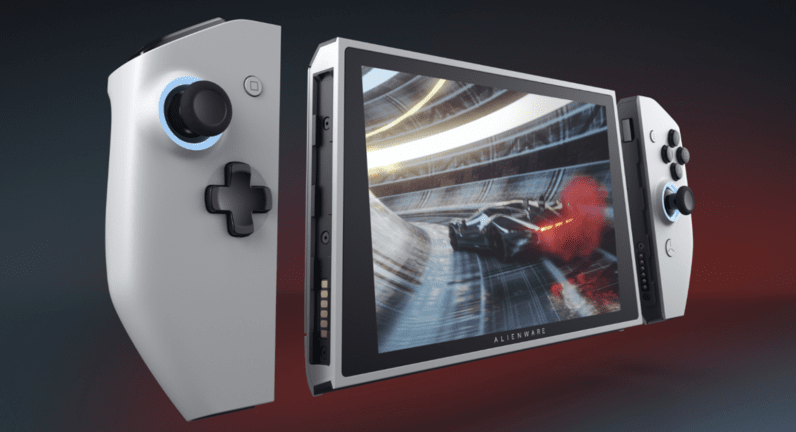 In the realm of gaming, Dell engineers put their head together and wondered what if Alienware abducted a Nintendo Switch and souped it up with a high end gaming setup the manufacturer is known for? The result is the Alienware UFO gaming device which has all the iconic controllers as a Switxh, but it's all Alienware under the hood.
The UFO is meant to give hardcore gamers the option of going somewhere without having to lug around a twelve pound laptop.
The 8-inch touchscreen has a resolution of 1900×1200, flanked by a pair of detachable controllers, or "joy cons" as the Switch crowd calls them. These controllers have a mini joystick and can be removed to be put together like a more traditional controller. It's also designed with a kickstand to prop the screen up in hands free mode.
But where the Nintendo Switch is limited to mobile centric games, the UFO is a pure Windows machine running off a 10th gen Intel processor and Windows 10 Pro. That means it can play just about any game ported to the PC.
The UFO also has Thunderbolt 3 for attaching monitors, or even a mouse and keyboard for more traditional gameplay.
Unfortunately, as a mere concept device, we don't know when, or even if it'll ever reach the market. Or for how much. And I'm sure Nintendo is going to have something to say about the design. But it's sure getting the attention Dell wanted in the meantime.
AMD RADEON GAMING GPUs GO MOBILE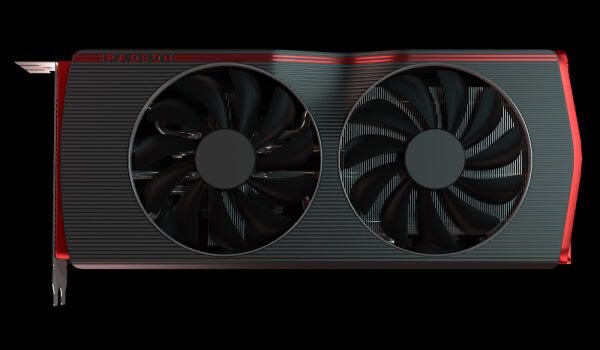 With its new G5 cellular connected laptops, Dell partnered up with AMD to bring their powerful RADEON Xt GPUd into the mobile realm.
A total of four laptops are being showcased at the AMD booth, all running RADEON RX5600 XT graphics cards with 7nm RDNA architecture. The result is 20% greater power for tending in 10&0p and improved battery life.
"We're committed to providing all 1080p gamers with the raw horsepower and incredible features that enable the absolute best gaming experiences with all settings maxed out," said Scott Herkelman, corporate vice president and general manager at AMD. "The AMD Radeon™ RX 5600 XT more than delivers, powering the ultimate in 1080p gaming at a price point that is sure to delight gamers everywhere."
No word on pricing for these Dell and Alienware laptops, but Dell says that the Dell 15 SE gaming laptop is expected to be available in April, and the Alienware™ Aurora gaming desktop is expected to be available in the coming weeks.
The Radeon 5600XT graphics cards are also available in a desktop GPU card configuration and will begin at around $279.