Canal Boat Diaries is one of the BBCs latest documentary series. It's also shot on the iPhone X, marking it the first major TV series to be produced primarily on a mobile device. Oh sure, there's some GoPro and drone shots for those immersive and birds eye establishing shot, but the majority is pure mobile filmmaking.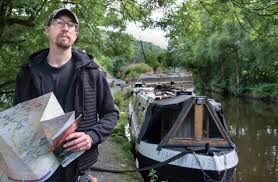 The five part series features British YouTuber Robbie Cumming, who's focus is to travel down the inland waterways of Great Britain in his narrow boat, and capture his experience as he travels.
https://youtu.be/lKkBlhS1XGA

Cumming shot the series with minimal gear, mostly his 256GB iPhone X, which he then transferred to his MacBook Pro, to be collected once a week by producer Stuart Woodman.
"The picture quality on an iPhone X isn't an issue ," said Woodman. "it's amazing." Woodman went on to add that while Cuing started his river odyssey using FiLMiC Pro, he ended up switching to the app "Pro Camera," which he says Cumming found was faster and easier to use.
Audio was another story. Since Cumming would have to contend with the noise coming from his boat motor, he opted for Rode Lavalier Microphones and a VideoMic Me, which would give him the ability to record his thoughts, and still preserve the ambient noises coming from being on the waterway.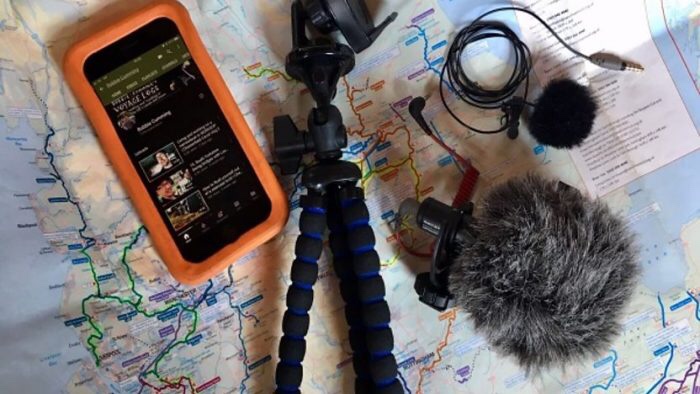 "From the start Robbie's narrowboat played a crucial role. It was the main means of transport, " Cumming added, "an edit suite for rough cuts, a recording studio for the soundtrack and a place where Robbie shared his boating experiences in the 'diary chair."
With the 256GB storage capacity, Cumming could shoot the source footage for an entire episode, and then transfer it to external hard drives for editing on his Mac. Woodman would then meet up along the way and collect the footage for finishing in post.
For nearly the last five years, Cumming had been traveling around the world, documenting his experiences on Youtube. So, when he got the idea for Canal Boat Diaries, it seemed a natural to premiere it on his Channel. But the seeing how cost effective this kind of mobile filmmaking run and gun style can be, the BBC came calling and the show is now on BBC 4.
"This type of television is incredibly cost effective – but that didn't mean quality was compromised," says Woodman, "The advantage is that the end result feels more immediate, more punchy. You see something interesting on the journey and you pick up the phone and talk about it."
It's really impressive to see how far the mobile filmmaking platform can go. Although shooting on the iPhone has been used for such Oscar winning documentaries as Searching for Sugarman and Tangerine, this is the first series that will be exclusive shot using a mobile device. And that means there's no more excuses!
Canal Boat Diaries can be seen on BBC4 and can also be streamed in the UK on iPlayer.
Hat tip – Mobile Motion