by James DeRuvo
Well, they tried really hard to assure the professional public NAB would still be on next month, but once Adobe cancelled their presentations and there was an uproar over a no handshake policy, the handwriting was on the wall. NAB2020 has been officially cancelled.
In light of the current public health emergency both domestically and globally, it is clear that it would not be possible to hold #NABShow in April as planned. NAB is evaluating a number of alternatives to the April show. " – NAB Show on Twitter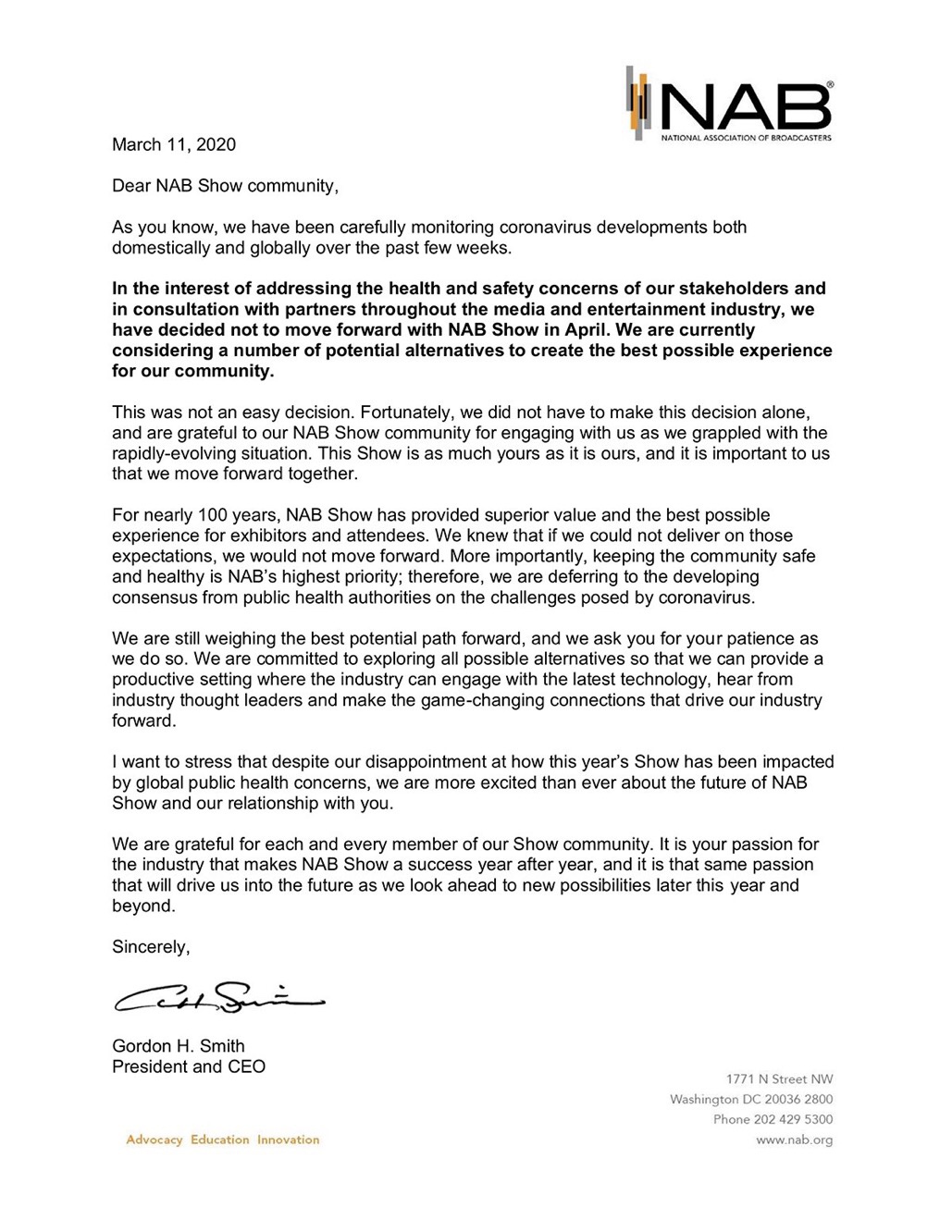 Even though e3 announced yesterday that it would be postponing their annual computer game conference, NAB was still saying the conference was a go. No doubt bolstered by video companies like Vizert standing behind them. But Adobe pulling out was a serious gut punch, and when other companies pulled out as well,it was inevitable that the conference's plans were severely limited.
The good news though, is that NAB is keeping its options open for maybe having the conference later in the year. But NAB is far too huge to move dates quickly. So I have a hunch that everyone will turn their attention to NAB New York in the fall, or have a smaller confab at an alternate location.
Either way, time to cancel your hotel and flight reservations for Vegas.