2020 is the year everyone goes online. "Zoom" is a household verb, and everyone is learning how to look better on camera. It's also the year that every conference and trade show becomes a virtual event with live streaming keynotes, sessions, and even virtual showrooms. And Adobe is no different, this year, opening up their annual MAX event for free registration.
Normally costing upwards of a thousand dollars to attend, this year's Adobe Max virtual conference will give attendees free access to over 56 different sessions, with access to instructor files and presentation downloads.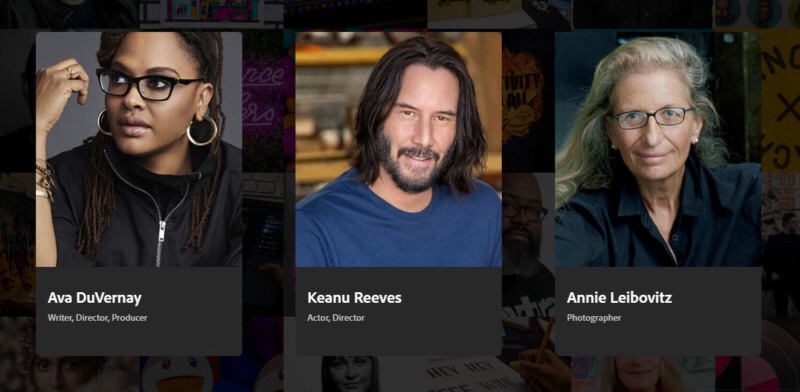 Keynote speakers this year include Academy Award-winning filmmaker Ava DuVernay, John Wick actor Keanu Reeves, and photographer Annie Leibovitz. Look for a complete list of speakers in September.
Personally, I'm really looking forward to the Adobe Sneaks session, giving us a peak of the blue sky projects they're working on for the future!
Registration is free and now open through the Adobe Max webpage.