As the next iPhone iteration approaches, speculation about the iPhone 15 Pro is running high. Apple remains tight-lipped about its upcoming flagship, but rumors are buzzing with potential features and upgrades. In this article, we'll delve into the key rumors surrounding the iPhone 15 Pro, offering a glimpse of what might be in store for Apple fans.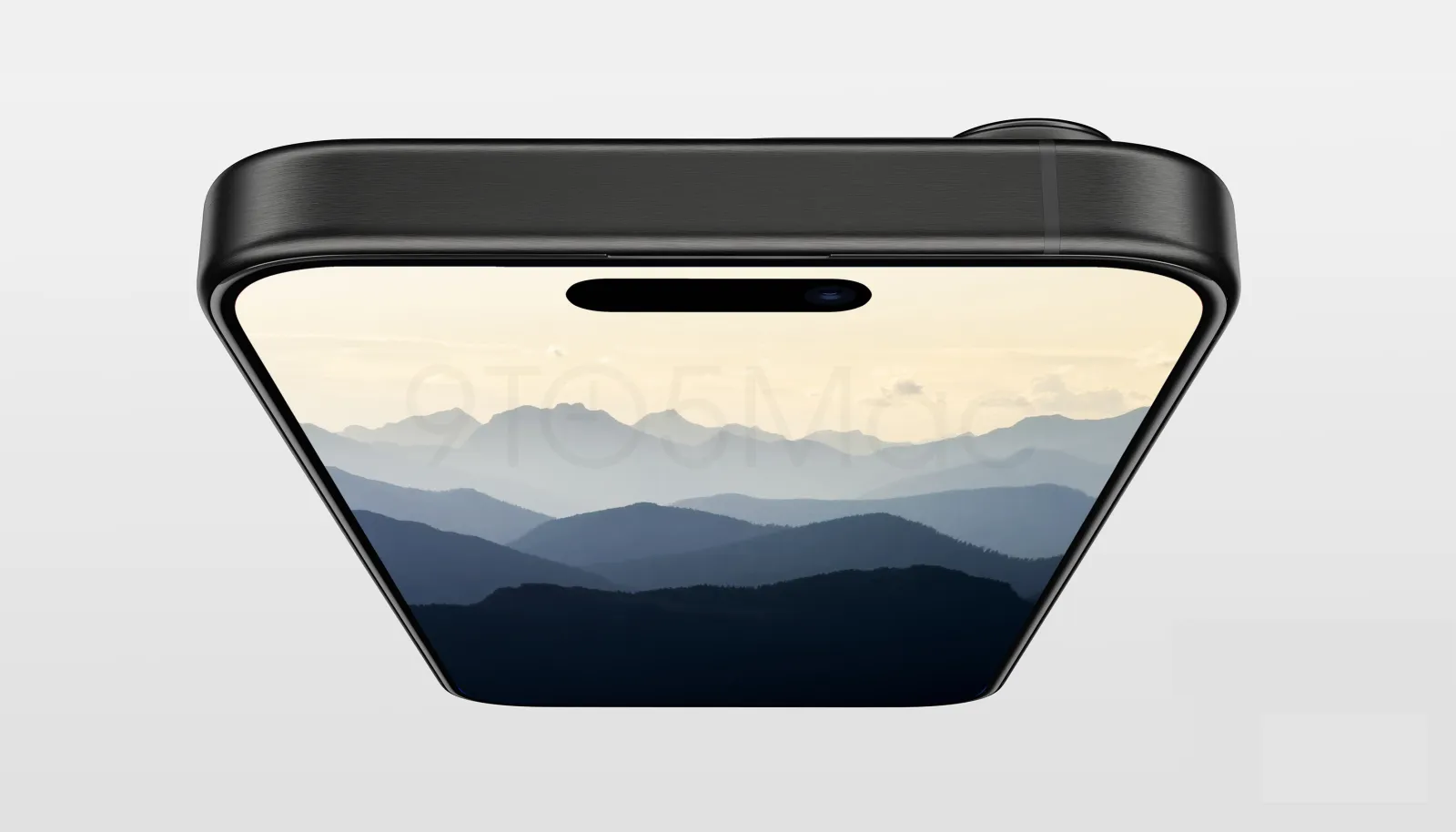 1. Titanium Build & Thinner Bezels
One major rumor suggests the iPhone 15 Pro will sport a titanium body, a departure from the usual aluminum or stainless steel. Titanium is known for its strength and lightweight nature, making it ideal for a premium smartphone. Additionally, it's rumored that Apple will further reduce the bezels, delivering an even more immersive display experience.
2. Programmable "Action Button"
Another rumor hints at the inclusion of a programmable "Action Button." This button could be personalized by users to execute various functions or shortcuts, adding an extra layer of convenience.
3. USB-C withe Thunderbolt 3
A long-awaited change, the iPhone 15 Pro is expected to transition to USB-C with Thunderbolt 3 support. This means faster data transfers and greater versatility for connecting accessories, catering to professionals and tech enthusiasts.
However, another rumor is that the USB-C connector will be limited to USB 2.0 speeds with no MFi authentication support. This is largely due to the cables that Apple will include with the device. If that's the case, it'll be disappointingly SLOW.
4. Periscope Camera for Pro Max
For the iPhone 15 Pro Max, a periscope camera system is rumored. This technology could significantly enhance optical zoom capabilities, potentially revolutionizing iPhone photography.
**Periscope Camera with 6x Optical Zoom:**
The iPhone 15 Pro Max's periscope camera is rumored to deliver up to 6x optical zoom, equivalent to a 35mm focal length of 13mm to 77mm. This substantial zoom range could open up new possibilities for photography enthusiasts.
5. A17 Bionic Chip
Continuing its tradition of cutting-edge chipsets, Apple may introduce the A17 Bionic chip for the iPhone 15 Pro, ensuring top-tier performance, efficiency, and AI capabilities.
6. Brighter Display
Speculations point towards a brighter display, offering improved outdoor visibility and better HDR content performance. Apple's commitment to display quality is well-known, and this enhancement would further solidify its reputation.
7. Wi-Fi 6E
The iPhone 15 Pro might embrace Wi-Fi 6E, promising faster and more reliable wireless connectivity, ideal for seamless internet experiences and rapid downloads.
8. Up to 2TB Storage
To meet increasing storage demands, the iPhone 15 Pro might offer storage options of up to a substantial 2TB. This would cater to users who rely on their iPhones for tasks ranging from photography to video editing.
9. New Color Choices
Apple has a history of introducing fresh color options with each iPhone release. The iPhone 15 Pro is expected to follow suit, providing users with new and vibrant choices to express their style.
**Rumored iPhone 15 and 15 Plus Colors:**
– Midnight
– Starlight
– Product RED
– Light Pink
– Light Blue
**Rumored iPhone 15 Pro and Pro Max Colors:**
– Red
– Gold
– Black
– Silver
10. Faster Wide Angle Camera
The wide-angle camera is rumored to feature an impressive f/1.7 aperture. This would make it faster, allowing for better low-light photography and improved overall camera performance.
11. Slightly Heavier
While the iPhone 15 Pro aims for thinner bezels and a sleek design, it is rumored to be slightly heavier. This could be due to the use of titanium, which adds durability but may also increase weight.
12. Price Increase of $100-200
While Apple has always commanded a premium for its devices, rumors suggest that the iPhone 15 Pro could come with a price increase of $100-200 compared to its predecessor. This could be attributed to the inclusion of advanced technologies and materials.
Conclusion
The iPhone 15 Pro is shaping up to be an impressive addition to Apple's smartphone lineup, with a host of exciting rumored features, including a titanium build, enhanced zoom capabilities, and improved camera performance. However, it's important to keep in mind that pre-release rumors should be approached with caution, as not all may come to fruition.
One notable point to consider is that due to its premium titanium construction and the anticipated higher price tag, there are speculations that demand for the iPhone 15 Pro may be somewhat less than in previous years. The market's response to this flagship device will undoubtedly be an interesting aspect to watch, as Apple continues to push the boundaries of innovation and design in the smartphone industry. Apple enthusiasts and tech aficionados eagerly await the official unveiling to see how these rumors align with reality.