Complaints are surfacing just days after the release of Apple's highly anticipated iPhone 15. Early users have been vocal about overheating issues that make the device uncomfortably hot to handle, with speculations pointing towards the A17 Pro processor as the primary culprit, especially when the battery charge falls below the 70 percent mark.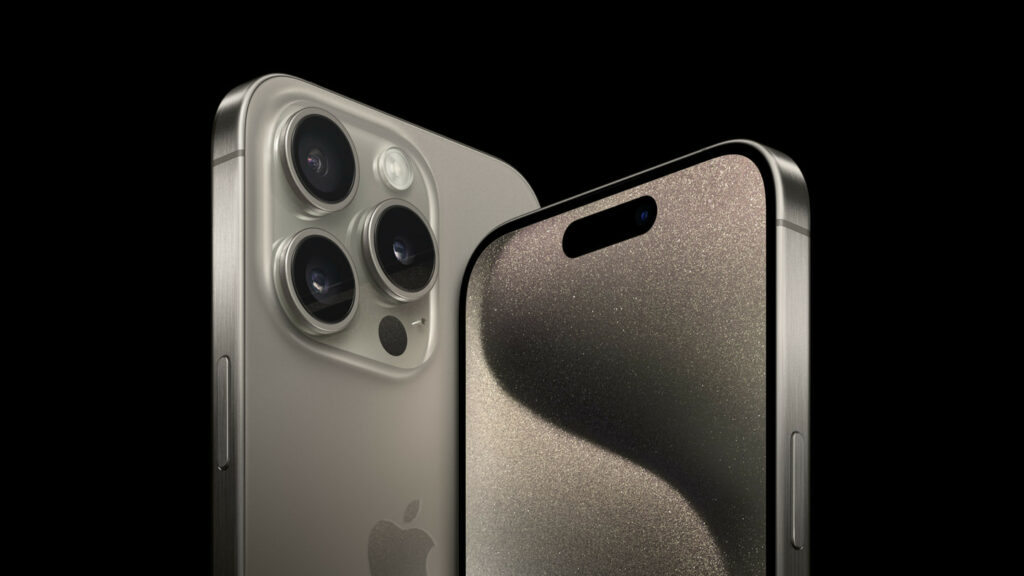 While it's important to note that not all iPhone 15 users are experiencing this problem, a significant number have voiced their concerns of rising temperatures during the initial phone setup, where users migrate their profiles, apps, and media to the new device. However, once this setup phase is complete, many have reported a reduction in overheating.
Some users, however, also report overheating issues persisting whole gaming, a feature of the iPhone 15 Pro that Apple spent a great deal of focus on during the phone's keynote announcement. It has been a notable trigger for overheating, to the extent that users have found the device too hot to hold comfortably.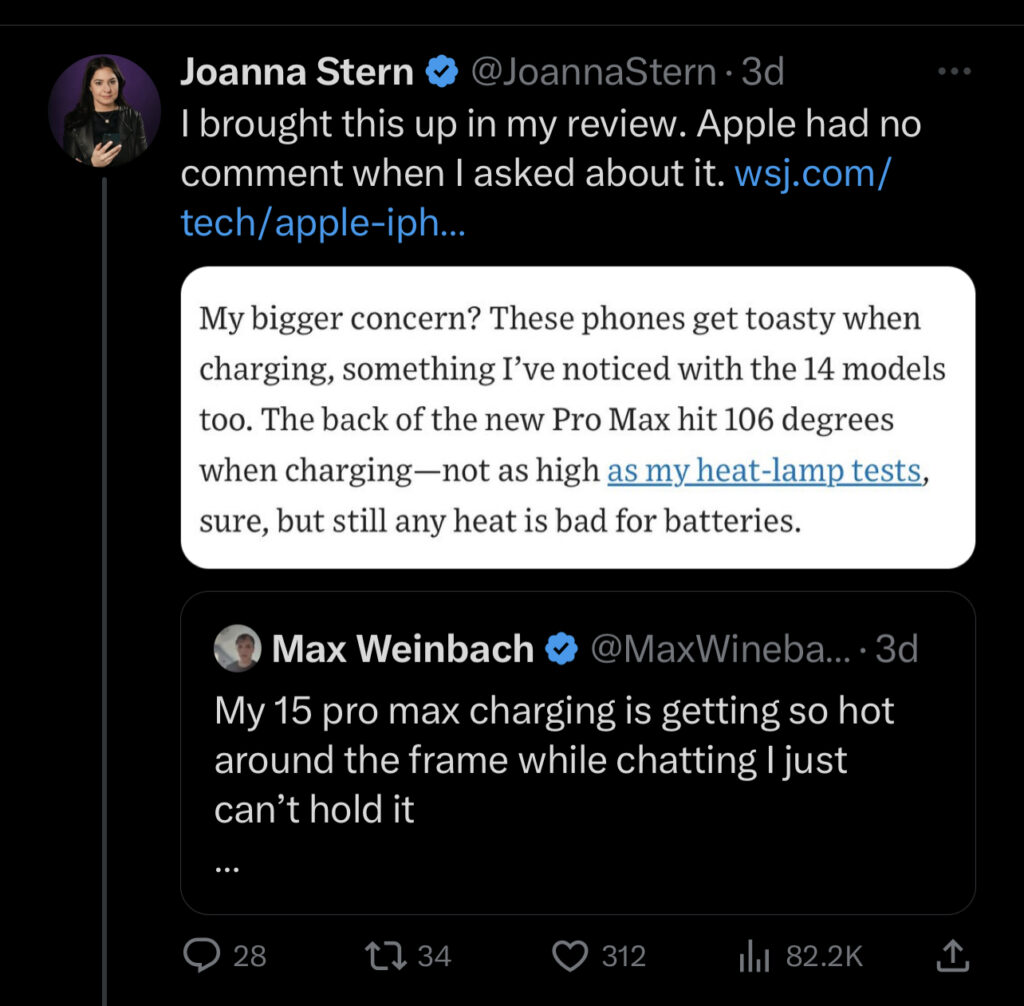 Tech journalist Joanna Stern, known for her work with the Wall Street Journal, raised the issue on X (fka Twitter), highlighting that her iPhone 15 Pro Max reached a scorching 106 degrees Fahrenheit while charging. She also noted that similar overheating problems were encountered with the iPhone 14 models.
Other technorati corroborated these claims, describing how the iPhone 15 Pro Max became unbearably hot around the frame in the area where the phone's A17 Pro processor is mounted.
The temperature increase seems to mount while the phone is ant 25-60% battery capacity and then decreases once the phone reaches over 70% charge.
Overheating not only impacts user comfort but also raises performance concerns and the risk of damage to internal components. Additionally, battery performance can be severely affected, and there's a potential risk of users getting burned.
Moreover, the overheating issues could cause throttling of processor heavy applications, which gaming would certainly apply. For content creators, this is a chief concern, especially when capturing long format videos at 4K.
Interestingly, Apple's keynote presentation for the iPhone 15 Pro highlighted a Grade 5 titanium band frame designed to dissipate heat. However, this design choice raises questions, as direct contact with a hot frame may not be ideal for users.
Apple has an official support page dedicated to handling overheating issues, outlining the normal operating temperature range for their devices and the measures taken when the phone exceeds these limits, such as thermal throttling and display dimming.
It's anticipated that Apple will address the overheating problem through a future firmware update. In the meantime, users can mitigate overheating by adjusting display brightness, turning off unnecessary features like Bluetooth, and closing apps reliant on location services. Furthermore, it's advisable not to use the device while it's charging, and in extreme cases, turning it off and moving it to a cooler environment is recommended.