Blackmagic has released an update to its Blackmagic Camera app designed to make recording video on the iPhone more reliable and user-friendly. The Camera 1.2 update introduces haptic feedback for control dials, providing a more precise and intuitive experience for making adjustments. Additionally, the app's screen layout has been improved, and six new languages have been added.
The updated layout ensures that essential controls, including focus peaking, zebra, and false color, remain visible even when the image is zoomed in, allowing mobile filmmakers to closely monitor focus and image quality during recording. Improved grid controls with horizon detection and the ability to flip the image for SLR lenses with depth-of-field adapters further enhance the app's usability.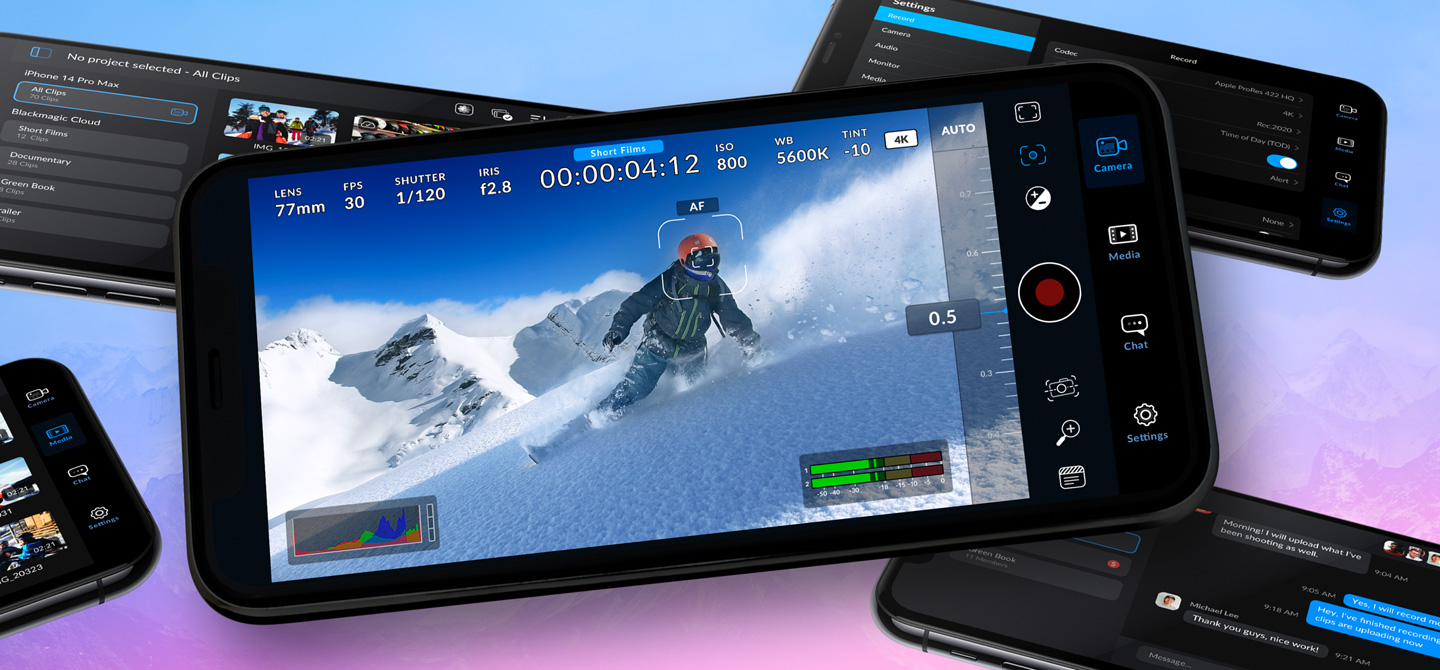 Blackmagic has also added support for custom LUTs, enabling users to apply specific looks to their footage and embed them directly into the video file. Flicker-free recording is now possible thanks to adjustable shutter presets for 50 or 60 Hz settings, ensuring compatibility with various lighting environments.
Apple Log has been expanded to include a Rec 709 LUT, providing users with more color grading options. Additionally, users can now tag the color space for their footage. Audio recording has also been enhanced, with the option to choose from the iPhone's front, back, or even bottom microphones for directional audio capture.
Performance improvements include refined animations for player and slate views, as well as stealth mode optimization for smaller iPhone models. Users can now group camera settings for more efficient management, and clips can be dragged and dropped between different projects in the media panel.
To further enhance the user experience, Blackmagic has added six new languages to the app: Chinese, Spanish, French, Japanese, Korean, and Portuguese. Setting adjustments can also be exported and imported, and the recording HUD has been improved. Additionally, uploading can be disabled while on data to conserve bandwidth.
The Blackmagic Camera 1.2 update is available as a free download from the Apple iOS app store.