In a groundbreaking move for budding filmmakers looking to elevate their craft beyond the confines of DSLRs and iPhones, Blackmagic Design has officially introduced a revamped Cinema Camera 6K. And this time, it's going beyond the pocket.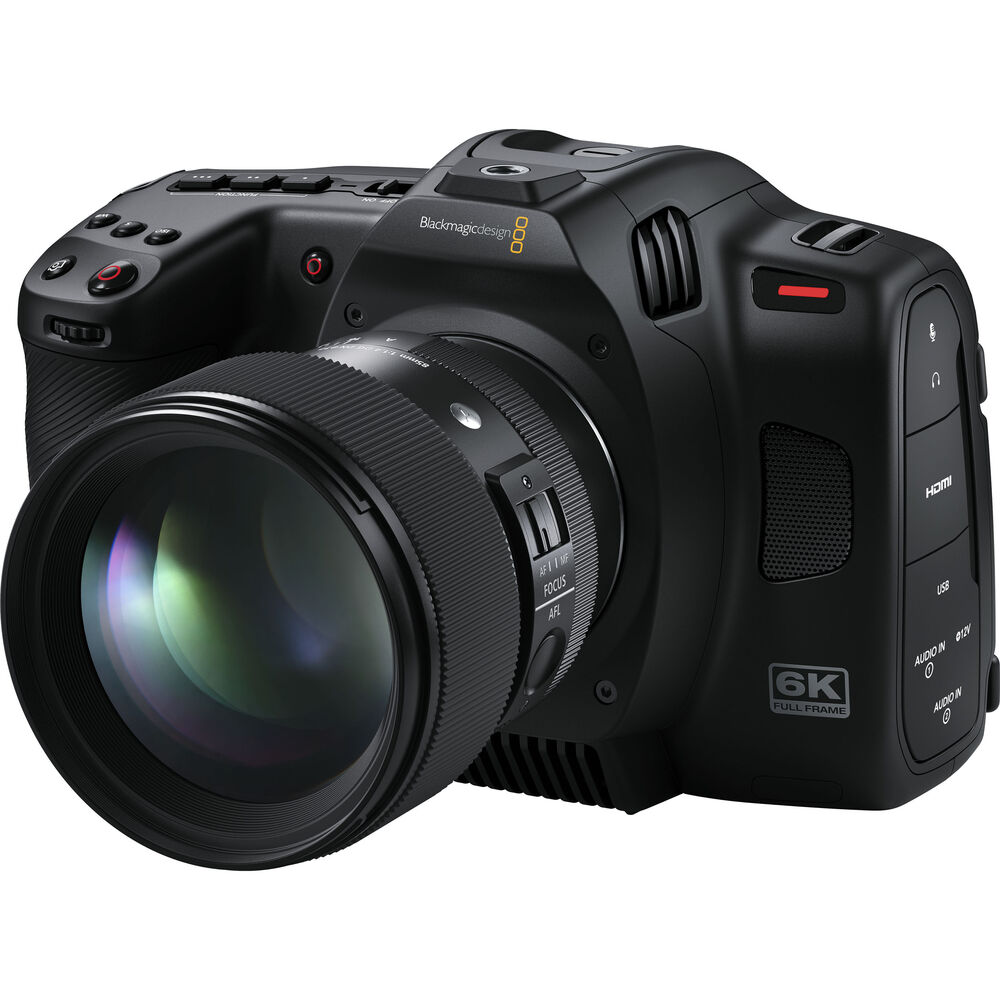 This remarkable camera comes equipped with a full-frame sensor and an impressive suite of features, opening up a world of creative possibilities. Previously known as the Pocket Cinema Camera 6K, the newly rebranded Cinema Camera 6K is set to redefine your filmmaking journey with its outstanding low-light performance and dual native ISO functionality.
Grant Petty, CEO of Blackmagic Design, shared his passion, stating, "With the new Blackmagic Cinema Camera 6K, we set out to create a camera that empowers emerging filmmakers to break free from the limitations of their DSLRs and mobile devices. We started with the core concept of the Pocket Cinema Camera but gave it a complete makeover, centered around a full-frame sensor and L-Mount. This means that you can now capture stunning large-format imagery in a remarkably compact design that seamlessly integrates with your existing gear. This camera represents a new era in filmmaking, offering you fresh opportunities to tell your story like never before."
The Cinema Camera 6K's 6K image sensor, sized at 24x36mm, enables open gate 3:2 image capture across the entire image area. With a custom-designed built-in optical low pass filter, this camera delivers a dynamic range of up to 13 stops and supports a dual native ISO of up to 25,600.
Notably, you can now capture intricate details in challenging lighting conditions, whether it's bright sunlight or low-light scenarios, all while preserving stunning color accuracy, thanks to Blackmagic's renowned color science. Additionally, the expansive sensor allows for 6:5 anamorphic recording without any cropping, ensuring more detail and higher resolution compared to previous models. For those seeking cinematic close-ups, you can easily crop to a Super35 image frame within the open gate footage.
The camera's versatile frame rates include up to 36 fps at 6048 x 4032 in 3:2 open gate, 60 fps at 6048 x 2520 in 2.4:1, and 60 fps at 4096 x 2160 in 4K DCI. If you crave even higher frame rates for dynamic shots, the camera can achieve up to 120 fps in 1080p HD.
For hassle-free recording, you have the flexibility to record to a built-in CFExpress card recorder or external flash media disks and SSDs via USB-C. The camera's unique feature allows simultaneous recording of 12-bit Blackmagic RAW files and H.264 proxies in full resolution.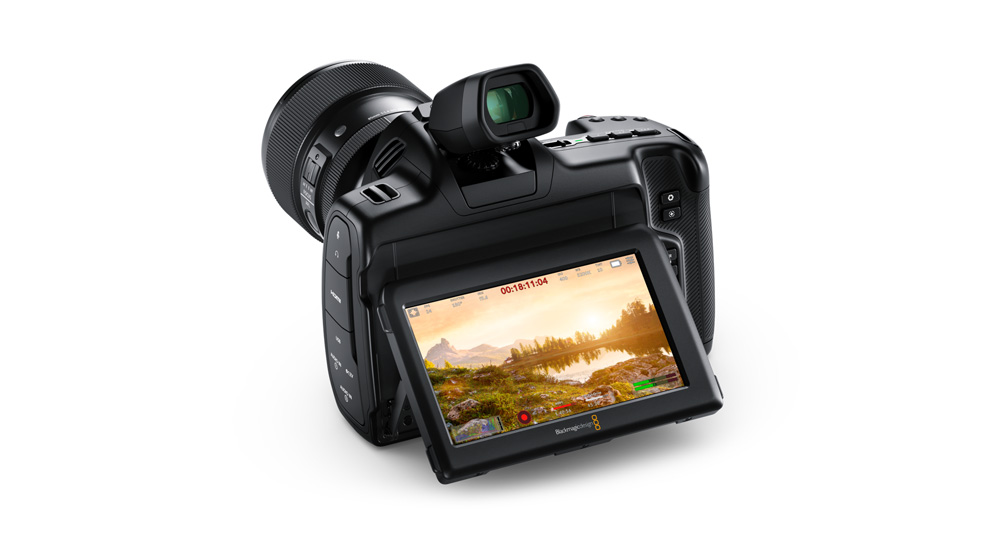 To ensure you have precise control over your shots, the camera features a user-friendly 5-inch LCD HDR touchscreen with a dazzling brightness of 1500 nits. It comes complete with on-screen overlays for status indicators and menu options, including histograms, focus peaking, levels, frame guides, and LUTs, all at your fingertips. The monitor's tilt function, offering up to 180° flat or down 47°, allows you to explore creative angles with ease. Moreover, an optional articulating OLED viewfinder display is available, equipped with a proximity sensor and a 4-element glass diopter with a -4 to +4 focus adjustment, effortlessly attached with a single screw.
One common challenge with pocket-sized cameras has always been their limited battery life. Blackmagic has ingeniously tackled this by designing the Cinema Camera 6K to operate with higher-capacity NP-570 batteries and a secure locking DC power connector, ensuring extended usability throughout your shooting day. You can also choose to incorporate the optional battery grip for seamless battery swaps or use the included AC adapter plug to power the camera and charge the batteries during breaks, guaranteeing uninterrupted use and all-day battery life.
Lastly, through its new partnership with the growing Leica/Panasonic L-Mount alliance, the Blackmagic Cinema Camera 6K opens doors to an extensive range of lens options, including Leica, Panasonic, and even vintage still photography and cinema lenses. This means you can explore various creative avenues with the lenses you already own.
In an industry that thrives on innovation and creativity, Blackmagic Design has managed to keep the camera's price point at approximately the same level as before, with a suggested retail price of $2,595. The camera is now available worldwide through Blackmagic Design and authorized retailers.
[Source: Blackmagic Design]