Sony Corporation has unveiled its latest marvel in the Alpha series: the Alpha 9 III mirrorless camera. Packed with cutting-edge features and innovations, the spotlight shines on its new Exmor RS sensor with a global shutter, which promises to revolutionize image capture.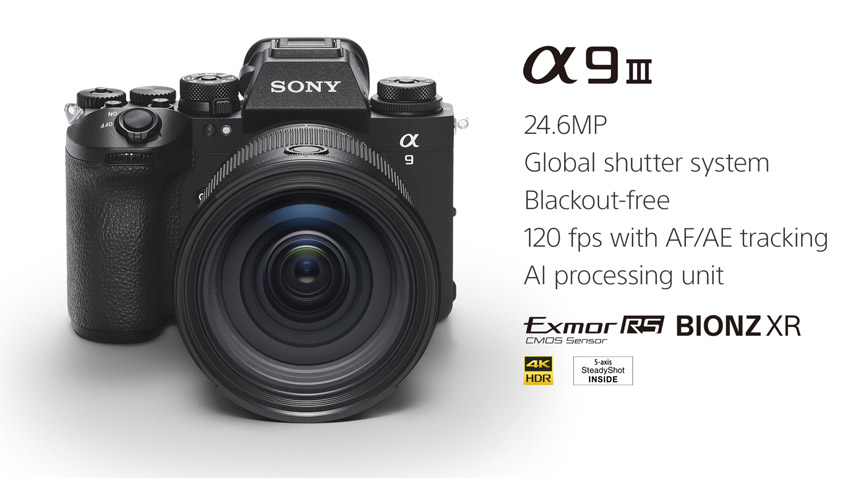 The Alpha 9 III is the latest addition to Sony's Alpha series, known for its exceptional performance, and it has been eagerly awaited by professionals and enthusiasts alike. With the introduction of the Exmor RS sensor with a global shutter, Sony has taken a giant leap forward in the world of mirrorless cameras.
Key Features of the Sony Alpha 9 III:
Exmor RS Sensor with Global Shutter:
The standout feature of the Alpha 9 III is its brand-new Exmor RS sensor with a global shutter. This technological marvel allows the sensor to capture images without the distortion associated with rolling shutters, making it ideal for fast-paced action photography and video recording. The global shutter also eliminates the dreaded "jello effect" in video, ensuring buttery-smooth footage. With 35.9 million effective pixels, it promises unparalleled clarity and image quality.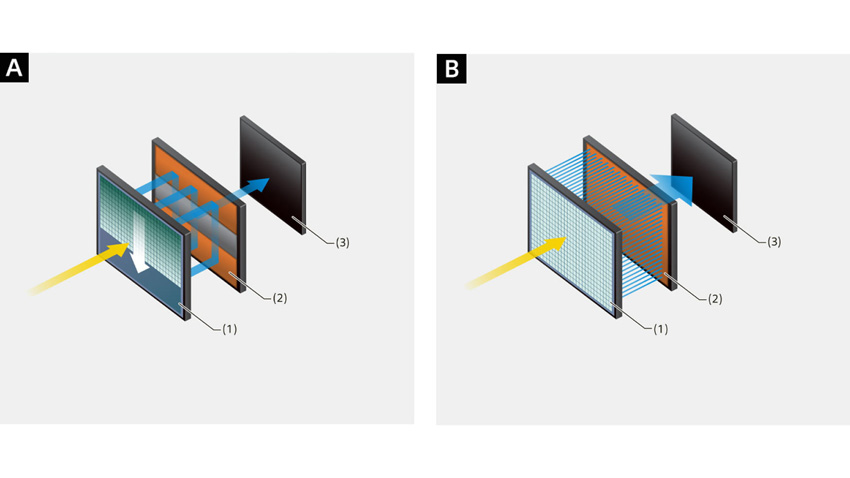 High-Speed Performance:
Sony's Alpha 9 III boasts an impressive burst rate of 30 frames per second, making it one of the fastest mirrorless cameras on the market. This blistering speed, combined with the Exmor RS sensor, ensures that no moment will be missed, even in the most dynamic and challenging scenarios.
Impressive ISO Range:
The camera offers a wide ISO range of 50 to 409,600, allowing photographers to capture stunning shots in low light conditions. The Exmor RS sensor's exceptional low-light performance and reduced noise make it perfect for night photography, astrophotography, and indoor shooting.
Advanced Autofocus System:
The Alpha 9 III features Sony's renowned Real-time Phase Detection AF autofocus, ensuring that subjects are in sharp focus with incredible accuracy. The camera also offers Real-time Tracking and Real-time Animal Eye autofocus, making it a versatile tool for capturing a wide range of subjects.
4K Video High Frame Rate Capabilities:
For filmmakers, the Alpha 9 III provides the option to shoot in stunning 4K resolution, which is oversampled from a 6K sensor, ensuring edge-to-edge sharpness. The camera also supports up to 120 frames per second (fps) with no cropping, delivering impressive slow-motion capabilities, as well as shooting high frame rate with greater flexibility in post-production.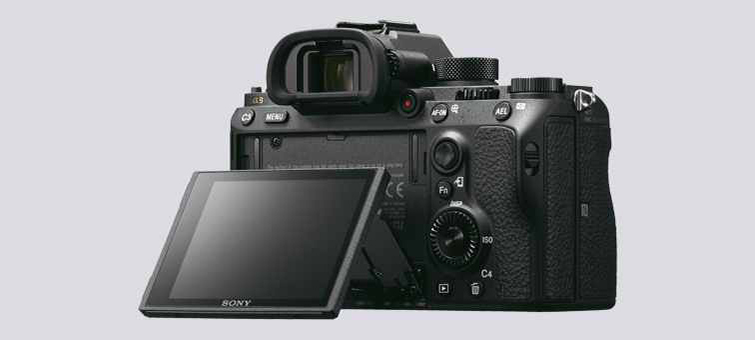 Redesigned Ergonomics:
Sony has improved the ergonomics of the Alpha 9 III with a refined grip and a 5-axis in-body image stabilization system, making it more comfortable and stable to hold. The camera also boasts dual card slots (CFexpress Type A and SD UHS-II), a 9.44-million-dot electronic viewfinder, and a 3-inch tilting LCD screen for versatile composition.
Connectivity and Durability:
This camera is equipped with a built-in 5GHz Wi-Fi for high-speed data transfer and remote control, and it also supports FTP for efficient file sharing. In terms of durability, the Alpha 9 III has a robust magnesium alloy body with weather-sealing, ensuring it can withstand the harshest conditions.
Final Thoughts
Sony's relentless commitment to pushing the boundaries of imaging technology has once again paid off, setting new industry standards with the Alpha 9 III. With its Exmor RS sensor with global shutter, high-speed performance, and advanced autofocus capabilities, this camera is poised to leave an indelible mark on the world of photography and videography. Whether capturing fast-paced sports action or cinematic masterpieces, the Alpha 9 III is poised to be the tool of choice for professionals worldwide.
Pricing and availability
The Sony Alpha 9 III, a full-frame mirrorless camera, is currently open for preorders through Sony's network of authorized dealers, priced at $5,999. It is set to commence shipping in the spring of 2024.